"Teaching children about the natural world should be treated as one of the most important events in their lives"

Thomas Berry
Little Earthies supports people to implement ecologically sustainable practices and principles in all aspects of school, home and community life. It aims to empower individuals and groups to have positive impacts on the environment and to make a world of difference at their local levels.
Little Earthies aims to include as many people as possible to build capacity in the care of our natural resources and in sustainable productivity. It aims to share inspiration and imagination to help all people to connect with our natural world with an emphasis on families, children, nature and outdoor adventures.
What do we do?
Services
The services of Little Earthies are flexible and adaptable in a wide variety of school, business and environmental settings.  Some of our services include (but are not limited to)
youth leadership development
garden design
project management
professional development for teachers/leaders/parents
facilitation of retreats
strategic planning
online professional learning
environmental management across sites.
Who are we currently working with?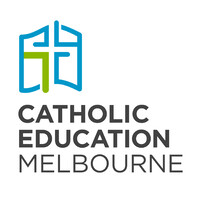 Accreditation
Little Earthies currently offers accredited online courses to Catholic Education Melbourne, Catholic Education Western Australia and Catholic Education South Australia for gaining and maintaining accreditation to Teach in a Catholic School.
Testimonials
What People Say
"Thank you for the most informative and relevant accreditation courses I think I have ever participated in!

Teacher, Catholic Education Melbourne
I enjoyed the 'session-based' nature of the course, this breaks each unit into small chunks of information to engage with (particularly relevant to classroom teachers who are notoriously low on time) and the assessments were considered, achievable and relevant.

Teacher, Catholic Education Melbourne
Contact
Give us a call or reach out using the contact details below — let's start the conversation
littleearthies@gmail.com
Ph: 0412763430